Do you enjoy my games?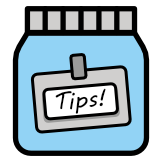 Please leave a virtual tip,
to support me to make new amazing videogames! :)
Moker Tour

A roguelite card tour in Italy!
On August 2021 I released my 12th game: Moker Tour. It is a non-conventional poker game: each location is unique with its own quest to complete to proceed to the next one.

Join now our
Gaming community
Wanna play with us? Join our Discord server to get in touch with a virtual community of videogamers.
No toxic players please! :D

Update 1.1 - What's new?
Green tiles spawn distance has been increased
Shuffling potions are now collected from the board and can be stored through levels
Special tiles (Azure and Blue)
Difficulty ramp lowered (level up)
Tiles GFX has been improved
Viverna Social Club


Join now our community!

Join the Social Club for daily puzzles, dev news and other cool contents...
...and don't forget the 3 magic actions: "Like, Share, Subscribe"!!!

Hello
I am Morgan Vitale
This is Viverna, my Indie Game Development hub.
Here I connect my projects about the video games I make and the Apps I am about to release.