Do you enjoy my games?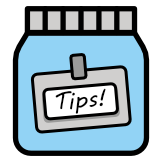 Please leave a virtual tip,
to support me to make new amazing videogames! :)

Join now our
Gaming community
Wanna play with us? Join our Discord server to get in touch with a virtual community of videogamers.
No toxic players please! :D

Hello
I am Morgan Vitale
This is Viverna, my Indie Game Development hub.
Here I connect my projects about the video games I make and the Apps I am about to release.
Moker Tour

A roguelite card tour in Italy!
On August 2021 I released my 12th game: Moker Tour. It is a non-conventional poker game: each location is unique with its own quest to complete to proceed to the next one.