2021-12-21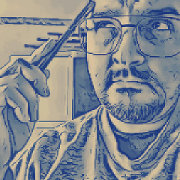 Blog
New skins, new stuffs...
...more games, less ads!
Hey gamers! The new year is upon us, have you made your resolutions?

Viverna's projects for 2022 have already started indeed!
As you probably have noticed in the last couple of months, step by step it's evolving from a simple apps slideshow to a real gaming hub; website homepage has just changed as well!
You can now find daily contents more oriented on gaming activities and curiosities rather than just in-house promotions.
It's going to be a great year, let's keep in touch!