2022-05-03
Gaming Vademecum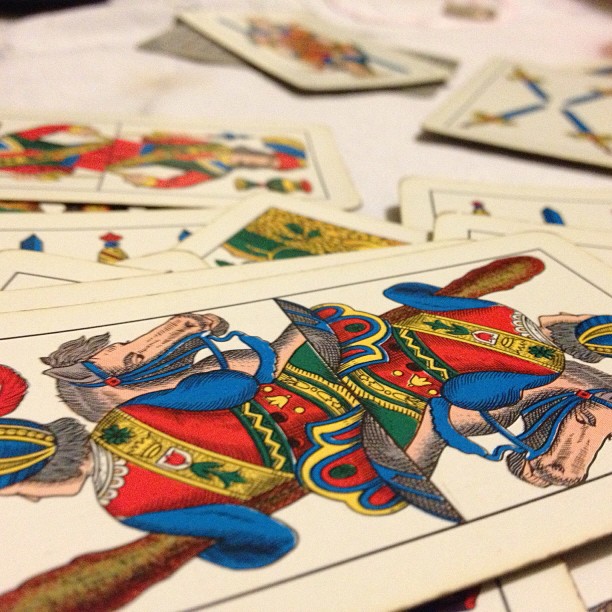 Carte Italiane

Each country has its own cards set, everybody knows the French one used in Poker but you MUST absolutely check the Italian cards because they are amazing!
The Carte Italiane have been around since 14th century, back in the days Italy was composed of many smaller independent states which led to the development of various regional patterns of playing cards.
Suits used are pretty unique: swords (spade), cups (coppe), gold coins (denari) and clubs (bastoni).
Each of them has 10 cards: numbers from one to seven AND three face cards: the fante (Knave), cavallo (Knight), and re (King). For a total of 40 cards in the deck.